text.skipToContent
text.skipToNavigation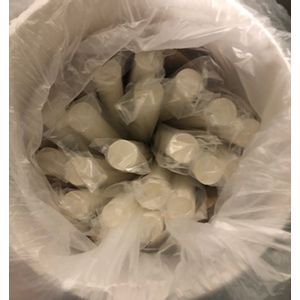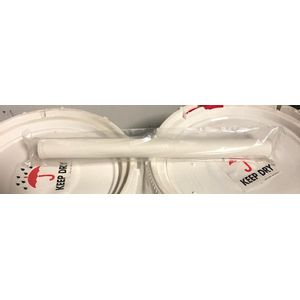 Rapid Sweep
From $171.34
Rapid Sweep polymer stick is water-soluable and designed to provide viscosity, reduce friction, encapsulate cuttings, and maintain a limited amount of fluid-loss control in water-based fluids. The Rapid Sweep stick contains a measured quantity of acrylic copolymer and is added directly down the drillpipe for added convenience eliminating the need for liquid polymers at the site. This high-performance and highly effective additive can be used for a variety of applications in multiple industries.
Features
Available by the pallet and packaged conveniently in 6-gal cans with 20 sticks per can
Enhances hole cleaning, reduces friction, and provides wellbore stability
Convenient and consistent method with small footprint of product
Lower toxicity than polymers in liquid carriers
Physical Properties
Physical Apperarance - Tube filled with solids
Solubility in water - Soluble
Size - 1 1/4 X 15 in
Storage and Handling
Store in a dry area away from sources of heat
Handle as an industrial chemical, wearing protective equipment, and reference SDS for further information
Sold and packaged by Federal +
Packaging of material may vary
Shipping may be available. If so, shipping cost and detailswill be provided after checkout.
Customer will have the abilityto approve or deny shipping costs. If shipping costs are denied, the orderwill be canceled.
This product has not been reviewed or rated yet