text.skipToContent
text.skipToNavigation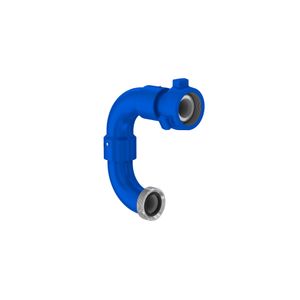 Flow Iron Swivels
From $804.79
Due to supply chain cost increases, a surcharge may be added at checkout.
Reliable swivels for hydraulic fracturing, cementing, well testing and flowback applications.
How it improves wells
Flow iron swivels from Cameron deliver maximum total lifecycle cost savings, even in the oil and gas industry's most demanding applications. For all of your flow iron requirements, from high-stage-count hydraulic fracturing to cementing, well testing, and even abrasive flowback, you can count on Cameron for high reliability and low cost.
Additional information
Cameron offers two- and three-way flow iron swivels with highstrength stepped bearing races. Swivels are available in standard 2- and 3-in sizes with 1502 hammer wing unions.
Things to note before ordering:
Pricing is Ex-Works for pickup at warehouse location.
If requested, applicable shipping charges will be added to final invoice.
This product has not been reviewed or rated yet