text.skipToContent
text.skipToNavigation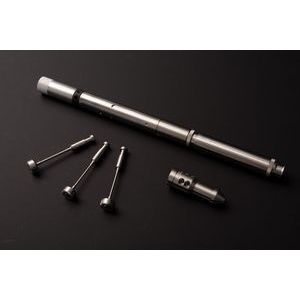 PEH-E Perforating Head
$4,082.06

For connecting the wireline cable to correlation tools and gun strings, Schlumberger presents their PEH-E perforating head.
This is a 1-⅜" perforating equipment head with a solid mechanical Weakpoint (sold separately) that saves you valuable time by reducing the frequency of re-heading.
How, you may ask? This perforating head is designed for use on cables with cone type rope sockets and in combination with mechanical weakpoints, thereby evolving your operations beyond traditional applications involving spider weakpoints. 
The result is a vastly improved operational efficiency that benefits from an increased number of runs between required maintenance.
In addition to all this, the perforating heads are simple to use and maintain across a variety of mechanical weakpoint sizes, while also providing compatibility with secondary ballistic and electronic release devices.
Be sure to check out the compatible, Perforating Head Weakpoint that we also have available!


Technical Details: