text.skipToContent
text.skipToNavigation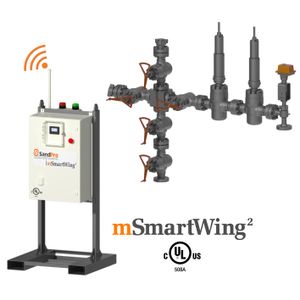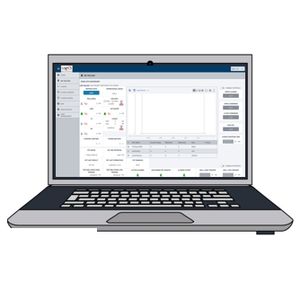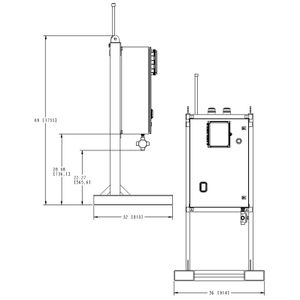 mSmartWing2
From $49,999.00

Production mSmartWing (2) HYD SSV & (1) Choke Control System
Control your SSV and CHOKE with improved safety, reliability, and performance of production well and flow control.
The mSmartWing2 control system enhances well safety, increases operational efficiency, lowers maintenance costs and maximizes production.

Manual, remote and automated operations

Implement condition-based monitoring and maintenance using valve status data communicated via SCADA, telemetry or downloaded from onboard memory

ELECTRONICALLY ASSISTED HYDRAULIC CONTROL
The mSmartWing2 is a revolutionary solution that combines well and flow control on a production flowline.

The mSmartWing2 integrates 2 EOH fail-close ESD valves and an electric actuated adjustable choke simultaneously. The solution integrates pressure sensors with high/low set points to provide surface well control. Utilizing the electric actuated adjustable choke allows the mSmartWing2 to increase/decrease flow.
The mSmartWing2 comes with optional full 2-way telemetry that allows remote visibility to the status of the valve and choke as well as command control to open/close ESD and adjust choke settings.
Safety, reliability, and user-friendly operations are the design principles of the mSmartWing2 solution.
This product has not been reviewed or rated yet