text.skipToContent
text.skipToNavigation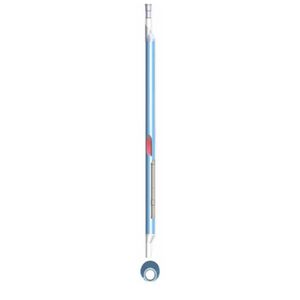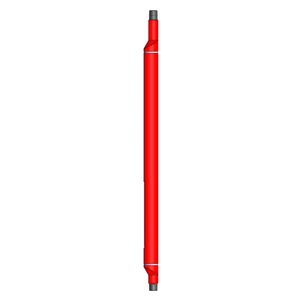 Sirius Gas Lift Mandrel
From $1,774.34

SAZ SiriusGM Side Pocket Mandrels are available in various tubing sizes, end connections and metallurgy to match the tubing and offer full drift. Oval/Round Body Mandrel configuration is designed to provide a full opening tubing drift and receives 1.0" or 1-1/2" O.D Retrievable Gas Lift Valves and Dummy Valves. These mandrels feature an orienting sleeve and a deflector above the forged pocket. The orienting sleeve allows an option to use a positive orienting kickover tool to run and retrieve valves via slickline /wireline.
Deflectors are in place to deflect and protect the valve latch.
Features
Offset design eliminates the need to pull or re-run the tubing string to install or replace gas lift valves.
Pocket is offset from tubing ID, allowing maximum flow from tubing.
Orienting sleeve has a mule profile which allows precise installation and retrieval of gas lift equipment in straight and deviated wellbores.
Deflectors protects the gas lift equipment from damage.
Mandrels are available in 4140/4130 and 13Cr material.
Mandrels can be furnished in either API threads or Premium connections
Round body design is available for high pressure applications.
Volume Discounts applied at checkout
Qty 11 - 25 = 5% discount
Qty 26 - 50 = 10% discount
Qty 51+ = 12.5% discount
| | |
| --- | --- |
| SKU: | Sirius-Gas-Lift-Mandrel |
This product has not been reviewed or rated yet