text.skipToContent
text.skipToNavigation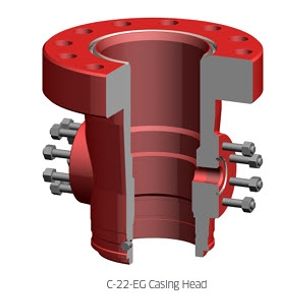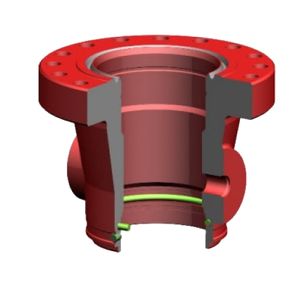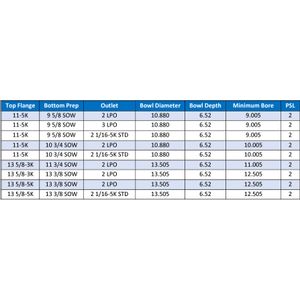 Casing Head
From $1,750.00

TechnipFMC offers a wide range of C-22 and C-29 casing heads and spools covering multiple flange sizes from 7 1/16 to 30-inches. The maximum rated working pressure ranges from 2,000 psi to 20,000 psi. The equipment is rated for temperatures from -75° F to 350° F.
The casing heads are configured with a common lower profile for the base plate and are available with studded side outlets or line pipe outlets. The lower connection can be configured with a variety of profiles including slip-on-weld, threaded or Slip Loc. For hanger retention, the heads can be configured with external thread (ET) lock screws.
For low to medium casing loads, the heads can be configured with the C-22 bowl profile accepting all C-21 and C-22 style slip hangers.
For heavier or more extreme casing string loads, the heads can be equipped with a C-29 bowl allowing all slip hanger options to be used.
Installation is quick and straightforward using either individual running and retrieving tools or combination tools that also allow BOP testing.
The C-22 and C-29 style heads and spools are practical and offer our customers a robust and economical means of drilling wells onshore or offshore.
C-22 Features
Straight Bowl with 45 Degree Load Shoulder

Compatible with C-21 and C-22 Casing Hangers

Studded or Line Pipe Outlets

SOW Bottom Prep with Test Seal

Manufactured in accordance with API 6A PSL 2

No Weld Detachable Base Plate Available
*The product images shown are for illustration purposes only and may not be an exact representation of the product.
This product has not been reviewed or rated yet