text.skipToContent
text.skipToNavigation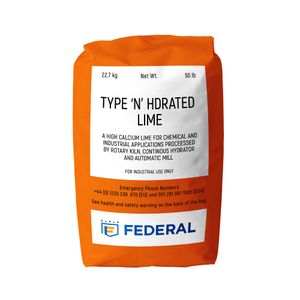 Lime
From $7.39
Lime is commonly used across many industries as an economic source of calcium and alkalinity in both water- and oil- based fluids. Lime, also referred to as hydrated Lime and slaked Lime, is a multi-functional product used to increase pH, provide excess lime as an alkalinity buffer, flocculate bentonite muds, remove soluble carbonate ions, control corrosion, and activate fatty-acid oil-base fluid additives. Although used widely in the Oil&Gas Industry, Lime is a widely available commercial chemical used in a variety of industries such as Industrial and Agricultural. Lime is a strong base and will form high pH (alkaline) solutions when added.
Features
Available by the pallet and packaged conveniently in 50-lb sacks
Widely available economical source of calcium and alkalinity
Compatible in water-, oil-, and synethic based fluids
Physical Properties
Physical Apperarance - White powder
Specific Gravity - 2.2
pH - 12.4
Solubility in water @ 68degF - 0.165 g/100 mL water
Bulk density - 138 lb/ft3
Storage and Handling
Store in a dry area away from water and acids
Handle as an industrial chemical, wearing protective equipment, and reference SDS for further information
Lime is a highly reactive, corrosive chemical that can burn eyes, skin, and respiratory tract. May also react violently with water or acids.
Sold and packaged by Federal +
Packaging of material may vary
Shipping is available, please contact us directly for shipping cost

| | |
| --- | --- |
| SKU: | Lime-Calcium-Hydroxide |
This product has not been reviewed or rated yet