text.skipToContent
text.skipToNavigation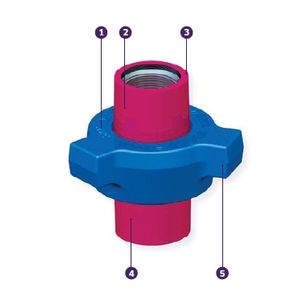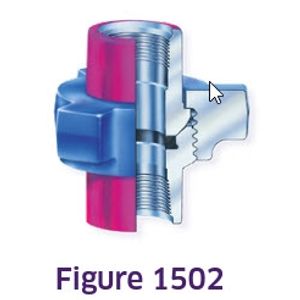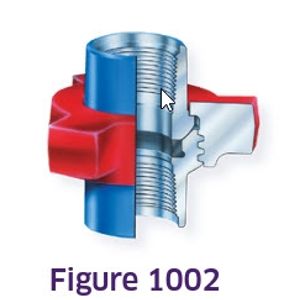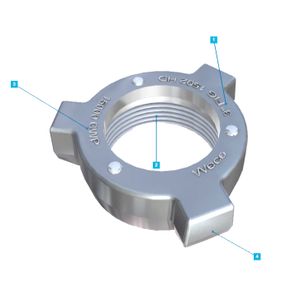 Original Weco® Wing Unions
From $110.83

Weco® wing unions are the most complete line of standard and sour gas service pipe connectors in the world.
Available in 1 to 12-inch nominal pipe sizes with cold working pressures up to 20,000 psi, Weco® wing unions are manufactured using the finest raw materials, tooling procedure, and heat-treating techniques available.
Materials meet ASME and AISI standards. Each union is carefully inspected to ensure long, dependable service in the most extreme conditions.
Features:
1 . Positive identification - For positive identification in the field, all Weco® wing union nuts and subs include the Weco® name union figure number, size, and pressure rating. Additionally, for sour gas service are stamped "Sour Gas."
2. Simple identification - New, factory-shipped Weco® wing unions are color coded for quick identification.
3. Choice of end connections - Weco® wing unions are available with line pipe or tubing threads, butt-weld, or non-pressure seal end connections.
4. Interchangeable parts - All Weco® wing union parts of the same figure number, size, and pressure rating are interchangeable. This feature makes it easy to mate male and female subs that are frequently made-up and broken-out.
5. Fast make-up, break-out - Three lug nuts and self-locking ACME threads provide fast make-up and break-out regardless of position or space restrictions.
Details
Available in 1" to 12" nominal pipe sizes, with cold working pressure up to 20,000 psi
Uses materials that are ASME and AISI standard approved
Design Rating
Low-pressure services (1,000 to 2,000 psi)
Medium-pressure services (2,000 to 4,000 psi)
High-pressure services (6,000 to 20,000 psi)
*May be de-rated for threaded end configuration
**The product images shown are for illustration purposes only and may not be an exact representation of the product.
This product has not been reviewed or rated yet