text.skipToContent
text.skipToNavigation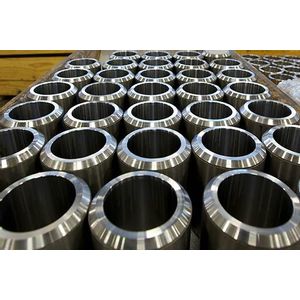 Dyna-Drill Matrix-3 Coated Bearings
From $1,100.00
Dyna-Drill Technologies' Matrix-3® coated bearings combine innovative metallurgy and brazing technologies to deliver unsurpassed mud motor performance. With superior resistance to wear, corrosion and mechanical fatigue, Matrix-3 coated bearings raise the industry standard for reliability by providing sustained, optimum performance in the most demanding operations.
The Matrix-3 composition can be custom-formulated to provide performance characteristics to serve specific operating environments. Coating thickness range from .020" to .100" and can be applied to virtually any shape, in line-of-sight or out. The application spectrum and performance of Matrix-3 coated bearings far exceed the limited capabilities of quickly degraded thermal sprays, plating and weld overlays.
Matrix-3 is a proprietary coating process specifically designed for mud motor bearings. Utilizing the latest in materials, powder-metallurgy and brazing technologies, Matrix-3 coatings exhibit a unique combination of wear, corrosion and impact resistance unattainable with any other process.
Exclusive to Dyna-Drill, Matrix-3 coated bearings outperform and outlast conventional coating materials and ensure sustained drilling power. Contact your Dyna-Drill representative and give your PDM the performance advantages of our premium power sections.
| | |
| --- | --- |
| SKU: | Dyna-drill-Matrix-3-Coated-Bearings |
This product has not been reviewed or rated yet