text.skipToContent
text.skipToNavigation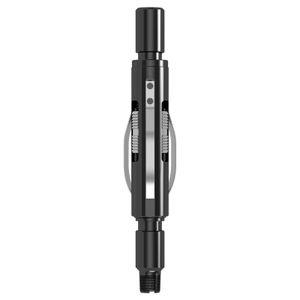 Type B TAC
From $800.00

The installation of a tubing anchor is a common and beneficial addition to every rod lifted well. Maintaining pull tension on the tubing string greatly reduces tubing movement caused by cyclical loading created during the normal operation of the sucker rod pump. The reduction of tubing movement enables the pump to consistently make a full stroke and maximize the efficiency of the entire rod lift system.
Recommended Placement
The Type B tubing anchor may be placed anywhere within the tubing string and set to anchor to the casing wall. However, the most common placement is below the sucker rod pump, typically with a tubing sub between the two.
The design of the Type B tubing anchor does not always lend itself well to newer well completion methods that result in the placement of the anchor below wellbore perforations and in greatly increased sand presence. If it is necessary to use a tubing anchor below perforations, the Don-Nan Slimhole Tubing Anchor is a more suitable option.