text.skipToContent
text.skipToNavigation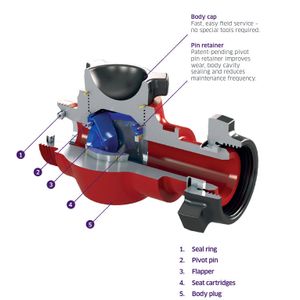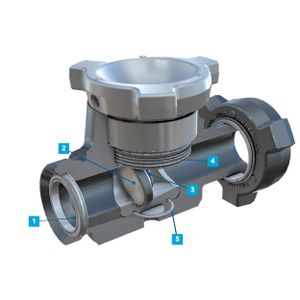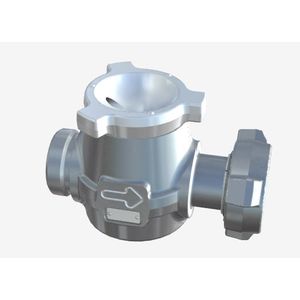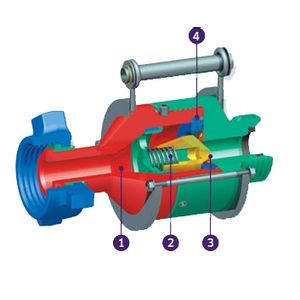 Weco® Check Valves
From $3,361.26

Weco® check valves are offered in three primary models. These valves seal against a full range of well-servicing fluids at pressures up to 20,000 psi. Like all of our flowline products, patented features of our check valves deliver significantly longer service life.
Top Entry Check Valve
TechnipFMC has redesigned the top entry check valve and added new, proprietary materials. These changes provide improved structural support and erosion tolerance, including added resistance to corrosive chemicals. The result is extended valve life: 2-3X life in acid service or 4-5X life in standard service.
Recommended service:
High-pressure well-servicing lines, fracturing lines, testing lines, cementing and circulating lines, and other well service and stimulation applications.
Features:
1. Seal ring
2. Pivot pin
3. Flapper
4. Seat cartridges
5. Body plug
Details:
Eliminates the need for special tools and reduces nonproductive time (NPT), saving you time and money.
The hammer union style body cap is easily detached, allowing access to hand-removable internals for field servicing.
Dart Check Valve
Recommended service:
Extreme nitrogen and carbon dioxide services; wet or dry non-erosive flow.
1. Minimizes explosive decompression - Explosive decompression-resistant materials and design for long service life.
2. N2 and CO2 capability - Stainless steel internal components and special elastomer seal handle gas velocities in excess of 250 feet/second.
3. Low-inertia dart design - Hollow dart and fixed stem minimize pressure required to start flow. Non-metallic bushing reduces friction, increasing dart and stem life.
4. Easy, low-cost service - Main seal is located on seat, reducing exposure to flow. Enables seal to be replaced without replacing seat or dart.
*The product images shown are for illustration purposes only and may not be an exact representation of the product.
This product has not been reviewed or rated yet